Blue Diamond Window Cleaning and Pressure Washing
Be part of something bigger – Now hiring passionate team members
We value your unique skills
Blue Diamond Window Cleaning and Pressure Washing is currently on the lookout for individuals with military backgrounds to become part of our outstanding workforce. We acknowledge and appreciate the unique capabilities and attributes veterans possess, such as discipline, meticulous attention to detail, and a robust work ethic. By becoming a part of our team, you can channel your military experience into a fulfilling civilian profession. We offer a supportive work setting that recognizes and values the input of individuals with military backgrounds. Join us in serving our community with dignity and expertise. Explore the job openings we have and take your career forward with Blue Diamond Window Cleaning and Pressure Washing. Together, we can bring about change and build a prosperous future.
If you feel you meet the below criteria, please submit a resume and application to info@bluediamondwc.com.
As a reminder, all successful candidates must have a valid CA driver's license & clean driving record, along with being required to pass a drug test and background check.
Looking for a Window Cleaner, experience is preferred, but willing to train the right applicant!
This position is primarily responsible for performing window cleaning services for residential and commercial clients by performing the following duties.
Essential Duties and Responsibilities
Other duties may be assigned, however, the core duties of this position are as follows
Cleaning of interior and exterior residential windows, screens, and tracks
Cleaning of interior and exterior commercial and retail windows
Pressure washing stucco, brick, siding, pavers, and concrete
Gutter cleaning  
Solar Panel Cleaning
Work at ground level as well as use ladders to reach upper floor windows
Use typical extension poles or water-fed pole and water purification system
Christmas Light Installation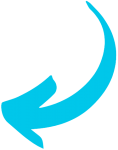 To perform this job successfully, applicant must demonstrate competency in the following areas
Always arrive to work on time
Be neatly dressed in required uniform
Be able to follow directions
Handle company vehicle 
Complete jobs in timely fashion
Care for tools and equipment
Know your way around local communities 
Have a smart phone with GPS capabilities
Ladder competency (A Frame and extension ladder)
Demonstrate ability to work alone and/or with partner
Organize vehicle and tools
Think on your feet
REQUIRMENTS
Must have a valid CA driver's license and a clean driving record.
High School diploma or GED
21 years of age or older
REASONING ABILITY
Ability to apply common sense and understanding of situations to carry out instructions furnished in written/ oral form.  Ability to deal with problems that arise from job-site related issues or from customer satisfaction issues.
PHYSICAL DEMANDS
The physical demands described here are representative of, but are not limited to, those that must be met by an employee to successfully perform the essential functions of this job. While performing the essential duties of this Job, the employee is regularly required to carry and climb up ladders, load and unload equipment from vehicle, drive vehicle, walk around job site, and walk up and down stairs within the job site.
WORK ENVIRONMENT
The work environment characteristics vary from day to day and include outside work and/or indoor work. Weather conditions will play a large part in the scheduling of work and in the staging of the job.  Jobs may be cancelled due to weather that makes for unsafe work conditions.
GROOMING STANDARDS
Grooming is very important for the first impression of a client. We are in the image business. Our clients CARE HOW THINGS LOOK, who else would pay hundreds of dollars to have their home windows cleaned?
Our general guideline for hair is short and clean cut looking. Hair being off the collar and ear is advisable.
Facial Hair is acceptable. However, mustaches but not handle bars.. beards but not zz top.. side burns but not chops.. in other words facial hair must be short and neatly groomed.
Pierced body parts (visible; excluding ears, but no large plugs. excluding nose, but no hoop or chain), tongue, face, eyebrows, lips, dermals etc. are not allowed.
Tattoo's. These day's tattoos are becoming more common and acceptable in society. With that being said, tattoos are okay as long as they are not vulgar, racist, gang affiliated, sexist, and anything else deemed offensive. In addition, we do not allow face and/or neck tattoos.
Cleanliness. We work a physical job. Shower every day. Clean hair. Deodorant. A fresh washed shirt (carry an extra shirt in hot weather) are all absolutely necessary to be accepted in someone's home.
At Blue Diamond Window Cleaning and Pressure Washing, we value the personal and professional growth of our employees. We provide continuous training and opportunities to acquire new skills, allowing you to expand your abilities and advance your career.
Supportive Work Environment
We pride ourselves on creating a work environment that is supportive, inclusive, and respectful. We appreciate the unique skills and experiences our team members bring, especially those from military backgrounds. Every individual is valued, heard, and encouraged to reach their full potential.
Working with us means being part of a dedicated team that serves our community with pride and professionalism. Our services, from pressure washing to holiday light hanging, bring joy and convenience to our clients. Here, your work truly makes a positive impact.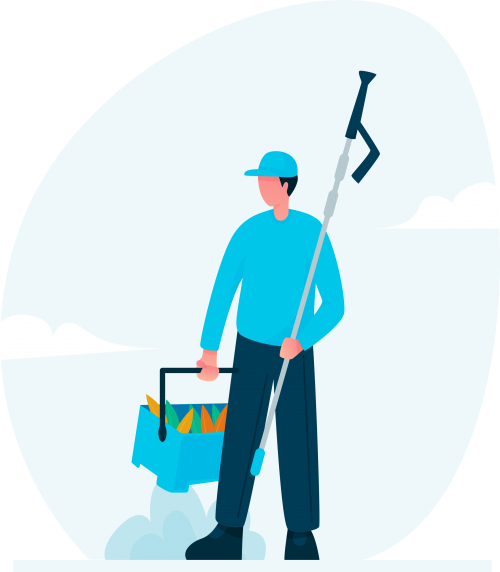 Unleash your potential – Become part of our growing family!